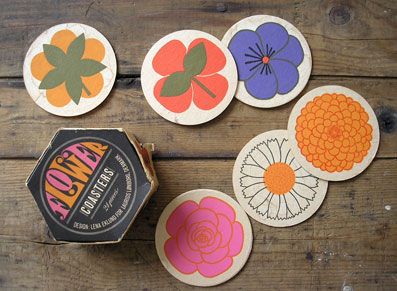 Since I was selling things, I didn't get a chance to buy anything myself at the
flea market yesterday. But my friend gave me this set of 70's coasters from
her own stand, because I liked it so much.
It's a set of cardboard coasters with flower design. The box has great lettering
but the coasters are even better; There's a flower on one side, and on the back...
...there's the back of the flower!
They're from Denmark and designed by Lena Eklund for Laurids Lønborg.