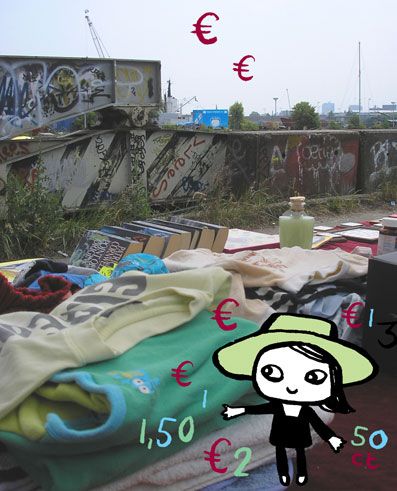 Today I sold some things at a big flea market.
I made a shocking 20 euro's, but it was just for fun and to get rid of my old
stuff.
(all these pics are from the stand of my friend)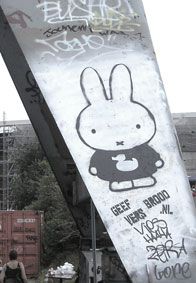 I also saw Miffy graffiti and brand new stencil art.