Today 'Go Home' got home with me. It's a book I worked on with 11 other comic artists, all from different countries in Europe and Asia.
For this project, initiated by ASEF (Asia-Europe Foundation) we all spent two interesting, hard working, wonderful weeks in Singapore.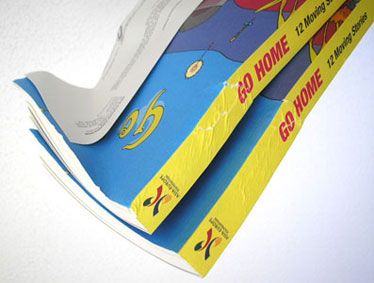 The package travelled by surface and I was shocked to see what the postal services put it through. I've never received
a book in such a horrible state.
But the book itself is wonderful, all comics are so different but also so good. It's great to finally see the result of all our
work in Singapore. I hope to distribute the book through my publisher in Holland and also publish my personal comic-
dairy about those two weeks in Singapore.
More information about the book and the project can be found here.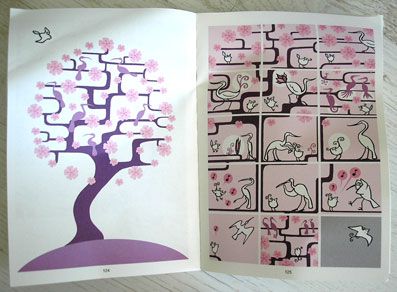 Here are some samples of my own pages (from my poor crushed copy).
My comic is without words (the rest of the book is in english) and tells the story about a bird who travels
from tree to tree looking for a place he feels at home.
It was my personal story of my travels to Asia, where I flew from Amsterdam to Hong Kong to Tokyo, until
I found myself in Singapore with all these people from different countries and cultures. And there I felt at
home because, despite our differences, we were all comicartists and created our own culture together.