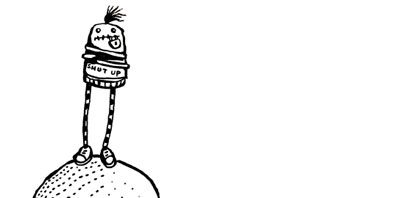 No, I didn't give up on this blog. I've just been really busy last week.
I went to a meeting from the BNS, the brand new 'Union of Dutch Comic
artists', it was fun and interesting.
While I was listening and making notes, I doodled in my sketchbook.
I filled 5 pages. Surprisingly I was the only one drawing during the meeting.