I still have to share some funny and interesting pics that I took last week
in Berlin. Some more to come.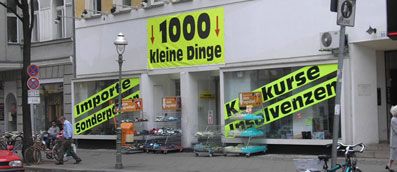 This shop sells '1000 little things'.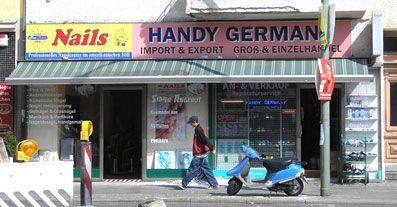 Nice combination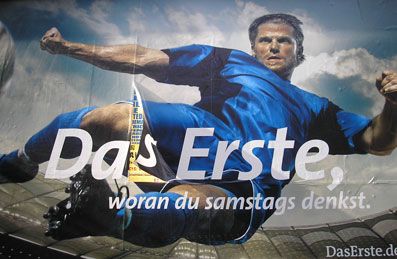 'The first thing you think about on saturday'. (Soccer promotion billboard)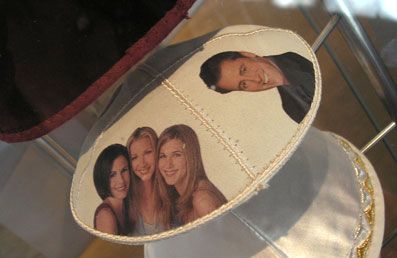 A kippah (Jewish cap) decorated with photo's of TV stars!
(in the Jewish museum)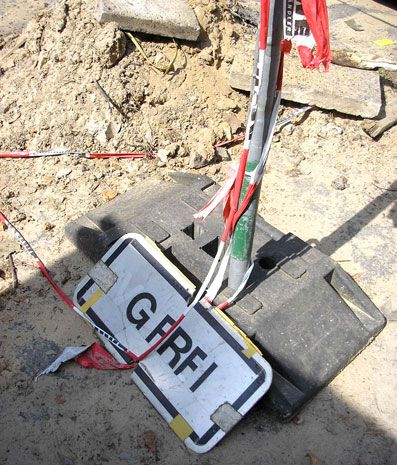 Even in German 'GFRFI' has no meaning.
I think the construction worker was just angry.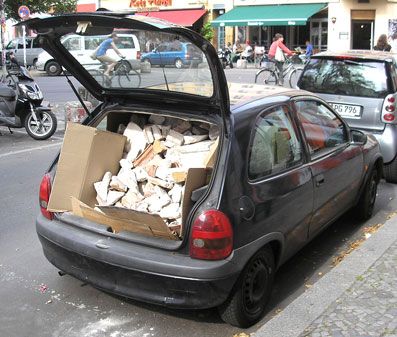 Maybe because THIS was his car!