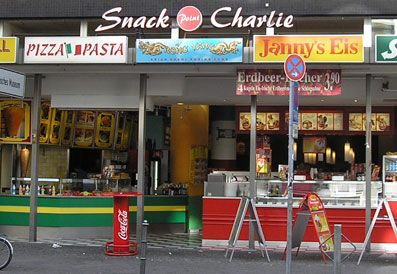 Not Check Point Charlie but....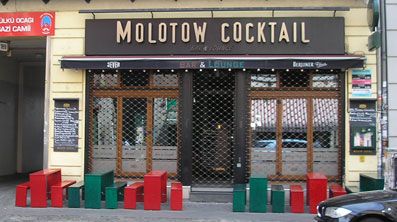 Why didn't anyone think of this name for a bar before?!
Japan in Berlin: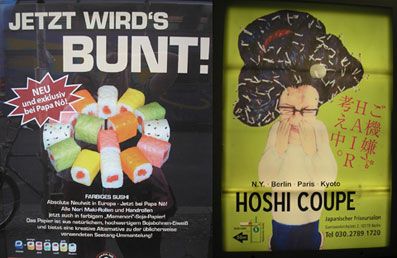 COLOURED sushi?!?! And a poster for a Japanse hairdresser.
(Hoshi means star in Japanese)
This was an ad for a game centre. I don't know why they used a
ganguro girl
for it.
(the text says something like 'she swears by tanning centre')