I found a pen that matches my diary.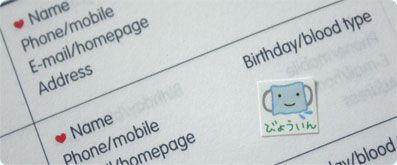 I bought the diary in Korea. Even though it's all in English, you can tell
that it's not a Western diary: You can fill in bloodtypes at the address list!
(Koreans and Japanese believe that your bloodtype tells something about
your personality, a bit like how we believe in astral signs.)
The sticker is Japanese, I like how the symbol for being ill is a face mask.