Today I had a photoshoot for a portrait series of autobiographical comicartists.
The photographer,
Marco Bakker
, wanted to combine the real comicartists with
their drawn alter-egos.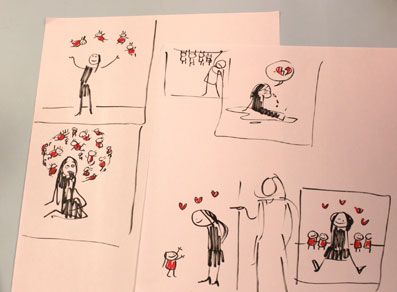 Here are some quick idea sketches I made before hand.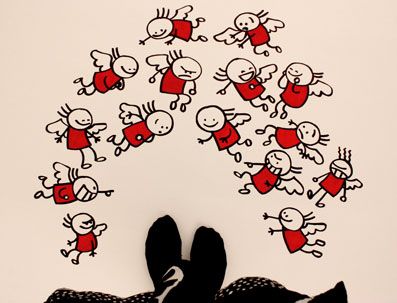 My drawings.
Marco Bakker is busy adjusting the paper, while I strike a pose under my
'aureole'.
(photo by Gert Jan Pos)
I really enjoyed this shoot. As a comicartist and illustrator, I usually work alone,
but it's great to have a chance to work with other creative professionals, who all
bring their own talents, ideas and experience into a project. :-)