We were having dinner with our good friend Sharmon and her husband Kong,
when they suddenly surprised me with a Hong Kong style birthday cake!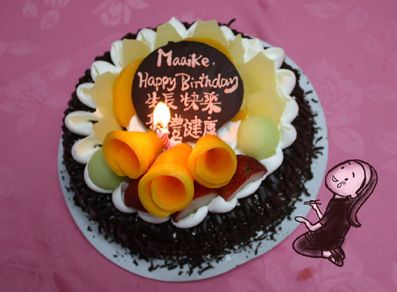 My birthday is in 3 days actually, but since we'll be in Taiwan by then,
they already gave me a cake now.
Because the past years we've been travelling in autumn, I was always alone,
far away from my friends at my birthday. So this was a wonderful surprise
for me. Best birthday in years!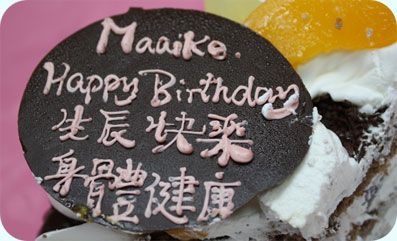 The Chinese text reads "Happy birthday and stay healthy"
At least, that's what our Chinese friends told us. For all I know it could mean:
'for decorative purposes only' or 'poisonous, do not eat'. :-P