Taxes are done, work is finished, bags are packed, A. is house sitting, off we go!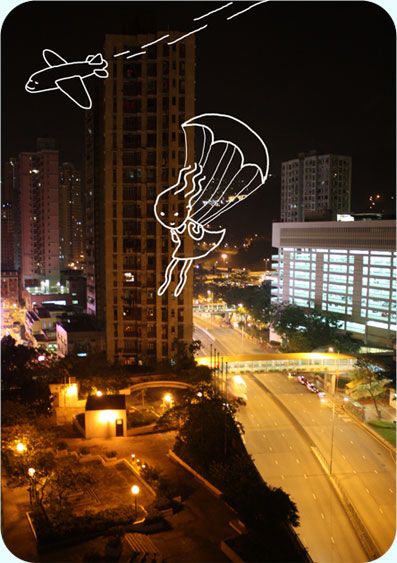 And just 11 hours later we're in Hong Kong.
(view from our hotelroom, plus first try-out with my new wacom tablet)
Weird chips I found so far:
-Cuttlefish : Fishy smell, very light squid taste. Not that special.
-Green Pea : Cute, in the shape of green peas! (=Japanse beer snack) Nice taste, I like it!
-Crab temaki : WTF?! Potato chips with sushi taste?! Taste is very undefined, a bit creamy....