If I could visit only ONE shop in Japan, it would be the 100 Yen shop.
Imagine a large store filled with things for in and around the house, but
they're all Japanese and you find the most normal and most crazy things
there. And best part of it all; everything costs 100 Yen (around €0,75)
I could spend all day there if I wanted.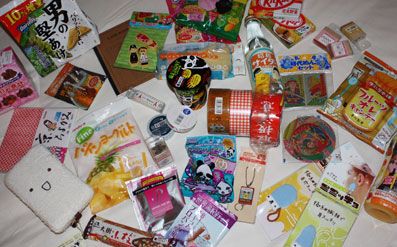 Today was the first day I had to chance to visit one, and this was my haul.
There's crazy bathsalt, strange candy, decorated tape, and this: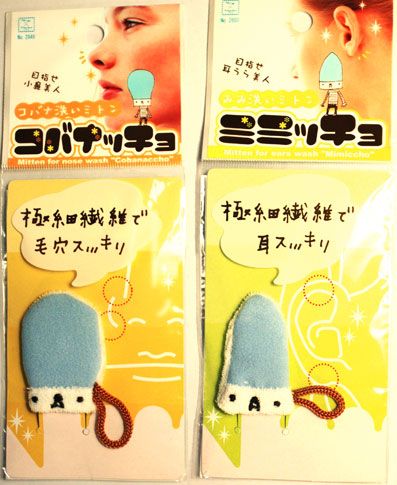 How could I've lived so long without a special finger mitten with a face
to clean the sides of my nose and ear?!