We took the shinkansen to Osaka today, but I really miss Nagasaki...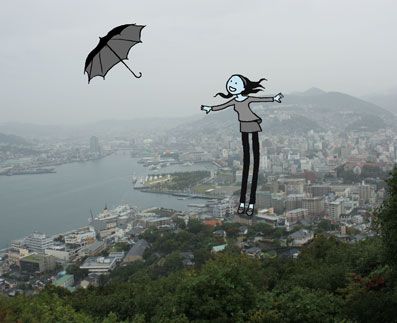 Here's a pic of yesterday, when it was heavily raining but we still had a good time,
taking a little hike to an observatory. I'm standing on our hotel by the way.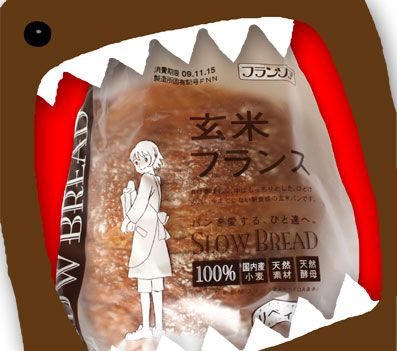 And on a side note; I finally found some kind of brown bread in the supermarket,
though now that I study the package more carefully (what's with the manga girl?)
it might be RICE bread and ehm... FRENCH?