Today I heard that Kees Kousemaker died yesterday.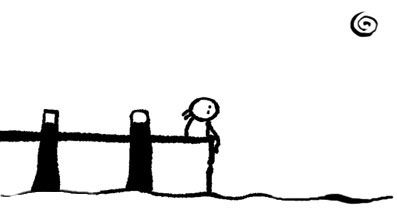 Kees Kousemaker has been extremely important to the Dutch comic scene, I don't
know where to start to explain what he has done. He set up the
world's first comicstore
in Amsterdam; Lambiek
, a place that became a hotspot for all comicartists from Amsterdam.
Whenever comics were a newsitem, he was the man to talk to the media. He organised and
sponsored a lot of wonderful projects and always treated comicartists with a natural respect.
He loved both old and modern comics and has been working hard to promote them all.
I still can't believe he's not there anymore. Even though he stopped working at the shop,
he was still 'Mister Lambiek', and I think he'll always be there in spirit. I'll miss him very much.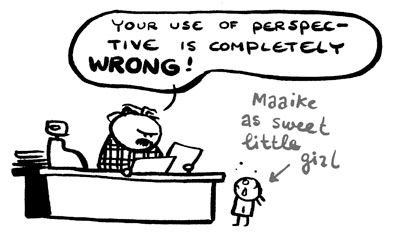 This is a panel from comic I drew for the 40th anniversary of Lambiek,
I translated it to English.
Click HERE to see the whole comic.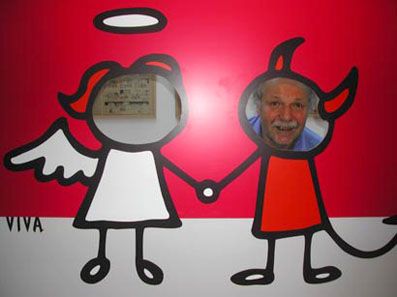 Kees in 2005 at my book presentation, held in his shop.
(picture taken from the Lambiek site)