A black-and-white dummy of my flyer.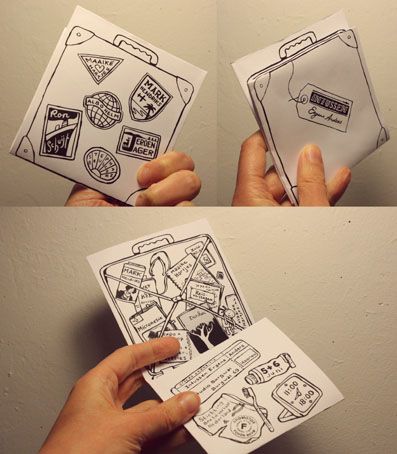 The flyer is shaped like a suitcase, you can fold it open like a real suitcase and
see all the information packed inside. The exhibition contains drawings of far
away places (I'll exhibit my traveldiaries) and is called 'Meanwhile somewhere else'.
I finished it today, now to find a good copyservice to have it printed (too bad we
can't afford real printing).