I'm late with updating since I was stuck for three days at a large ICT congres. I had to work at the
eGovernment stand, listen to talks and draw cartoons about it all that were hang to the walls and
displayed on screens.
Here are some of the cartoons I had to prepare for online publications.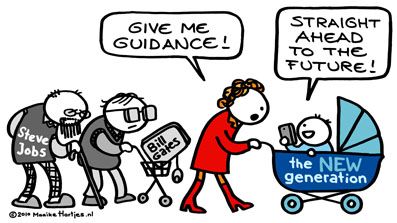 How the young generation is now leading the digital changes.
The government is giving data away for free, and it's sometimes used by third parties
to make a profit (for example, turning it into mobile services that people have to pay for).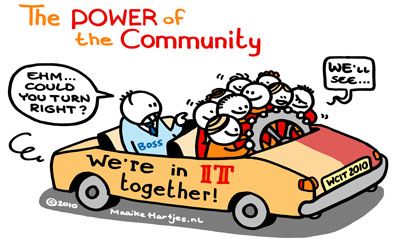 The new way of e-government is letting citizens participate and collaborate.
Please note: All cartoons are ©2010 Maaike Hartjes Don't steal them.
It was a very interesting event and exciting too; I shook hands with our Dutch crownprince
Willem Alexander and the 'Chief technology officer' of the White House took two of my
cartoons with her to hang on the walls of her office! And on the last day my final cartoon
(with the car) was presented to the Canadian mininster of Industry.