Last week I was at the Sunday Market, a special market for artists and other
creative people, like me and my two autobiographical friends and colleagues
Flo
and
Edith Kuijvenhoven
! We didn't sell much but had a lot of fun anyway.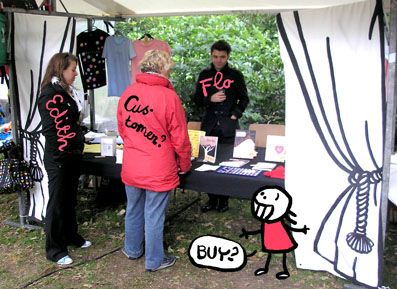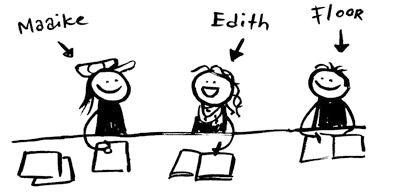 I made this sign for the stand.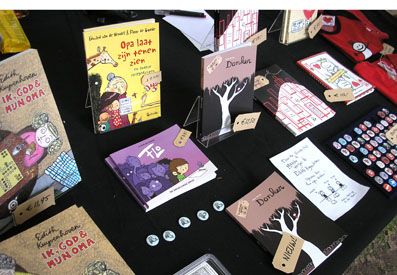 Lots of books and merchandise for sale!
While waiting at the stand, our crazy customers inspired me to draw some
comics. Click the next line to read them.
Sorry, only in Dutch (click twice).