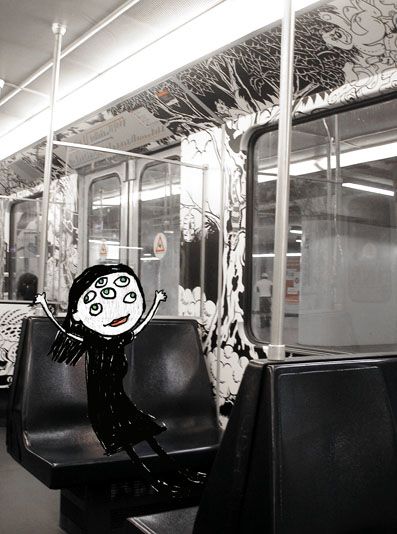 I don't travel that often by subway so it was quite a surprise when I entered
a wagon today and felt like walking into a comicbook! Yeah for our transport
company GVB who decided to decorate the entire enteriors with art!
Apparently they've been doing this for over a year now, but I've never been
in a decorated wagon before. I'm a bit jealous of the artist who did this, I'd
love to fill one with my own illustrations!
See more decorations here.
Oh, and speaking about comics, don't forget my booksigning this Friday afternoon!