I had been browsing through the lovely blog from Anna The Red about decorated bento
(Japanese lunch box) and when I saw
a tutorial for mushrooms made from radish
, I just had
to try and make them myself. And then decided to make a whole charaben (character bento)
style dinner!
I didn't have any plan when I started (besides the mushrooms), and I ended up with this.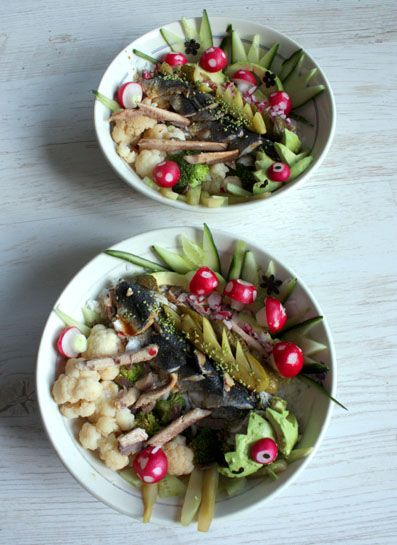 Some kind of ehm... monster? Insect? My subconscious must have a creepy side.
The ingredients are rice, radish, avocado, cauliflower, broccoli, cucumber, a pickle, sardines,
pickled haring (rolmops), and little bit nori (seaweed). Topped with wasabi flavoured sesame
seeds and soy sauce mixed with wasabi and vinegar.
And it was really delicious if I say so myself! Rolmops tastes so good with Japanese food!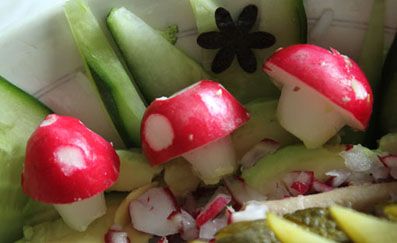 My mushrooms weren't as pretty by far as the ones from Anna The Red but I guess practice makes
perfect. In retrospect they looked kinda weird anyway next to the monster.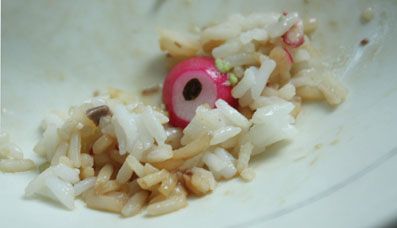 For some reason my boyfriend and I ate the head last and both ended up with the eye.