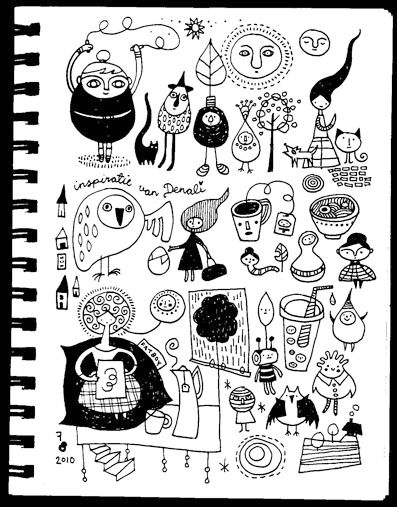 When I'm ill I often fill my sketchbook with doodles because I'm bored.
This is a page I did yesterday with inspiration from Denali, a wonderful Japanese
illustrator. I discovered her work through a calendar that I picked up in Japan.
Interestingly enough she seems to have a
dharma
fascination like me.
This is her website.