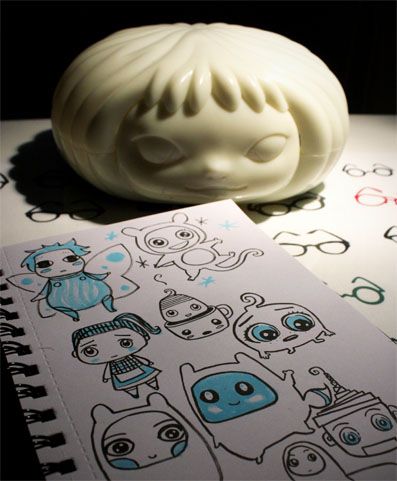 While I was ill I've been filling my sketchbook with manga inspiration.
In the back my Yoshitomo Nara cookie jar is watching.
It was a lot of work to drag it home from Tokyo but it was worth it....
It's glow in the dark!
And something else:
Forget Lowlands... Here is ZOOLANDS!
I don't know yet what exactly is going to happen but there will be
animals and drawings, so stop by if you're at Lowlands this weekend!
(logo designed by Shamrock)