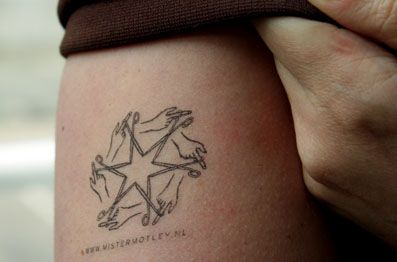 It's been a week and this fake tattoo from
Mr.Motley
at Lowlands is STILL on my arm!
But speaking of tattoos.... What do you think of this one?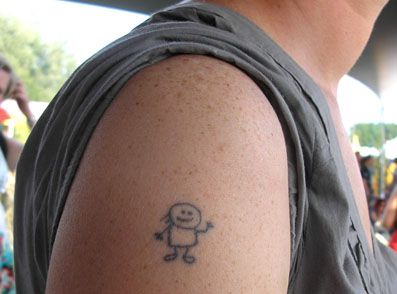 This arm belongs to Saskia who got this tattoo almost TEN years ago! :-D How's that for a fan?!
I'm honoured, but most of all I hope that she never regrets taking this tattoo!