I participated in Chicks Kicks and Glory; a comic project based on the stories of kickboxing
Maroccan girls. I drew the story of Nadia, a girl who dreamed of becoming a ballet dancer
but settled for kickboxing.
All comics will be exhibited in the
Imagine IC
exhibition space in Amsterdam. The opening
is this Thursday and you're all invited. Entrance is free!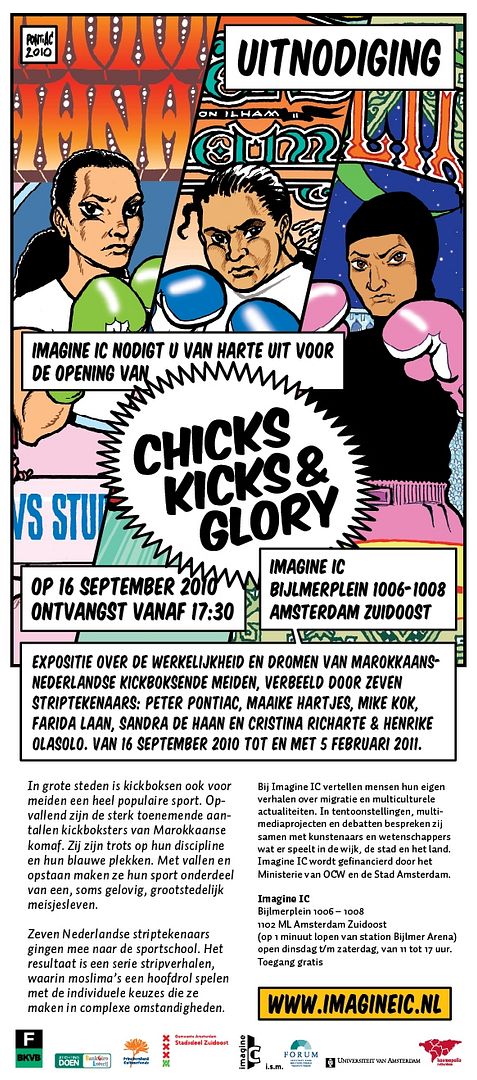 Later the exhibition will travel to Rotterdam and the comics will also be published in
the report Jasmijn Rana wrote about the girls (she started this project).