I made this chocolate box for my graduation at the Art Academy of Utrecht (HKU).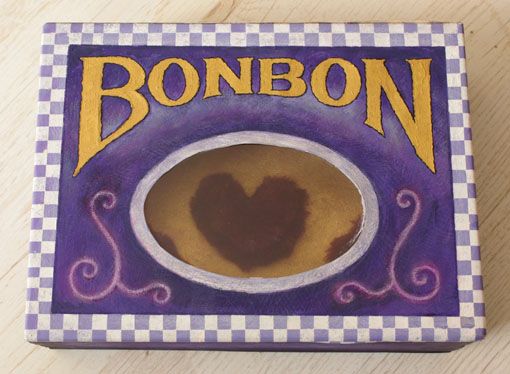 The theme of my work was toys for grown ups, so these are very special chocolates....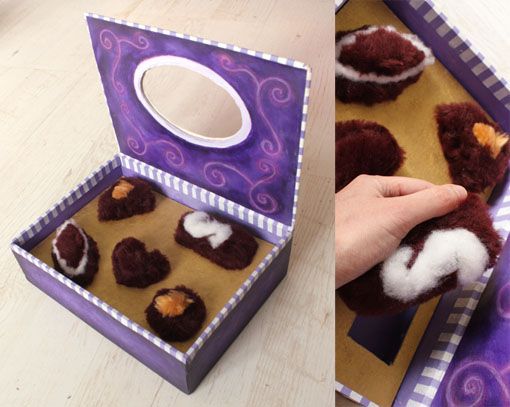 They're cuddly toys! Now you can enjoy chocolates without getting fat!
In the same range; Skinny french fries!
These fries are so thin that they're kept in a cage and you're not supposed to feed them.
And not eat them either if you want to stay as thin as they are.