Around this time of the year I start to miss Japan, so here are some pics from my last trip.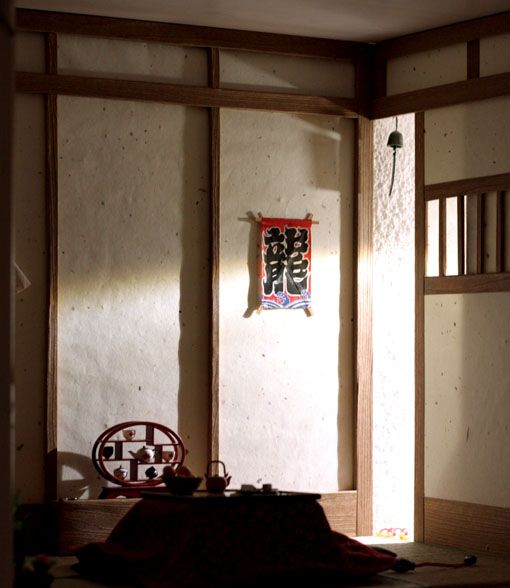 This was a traditional house where we stayed for a few days.
Inside. The 'window' in the sliding door didn't leave much light in.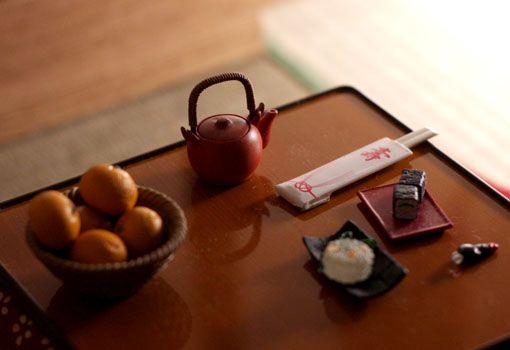 The friends we stayed with were so nice, they had put some snacks and fruit
on the kotatsu (low table).
So let's take a bite. Wait... what?!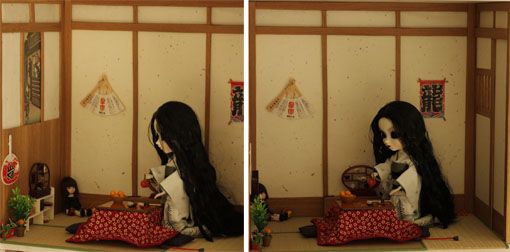 He yeah, that wasn't in Japan, it's in my own bookcase! It's the latest room I built
for my dolls! ;-)
It's all built from foamboard and printed paper. The miniatures are from ReMent,
a Japanese company that produces dollsize items for collectors.