I got a bag with samples from the Dutch style beads that I designed, and I love them!
They're made from resin and quite light. I made 5 different designs and they come in different
sizes and shapes, even heartshaped! :-D
(By the way, do you know how difficult it was to draw a happy cow that doesn't have a mouth?!)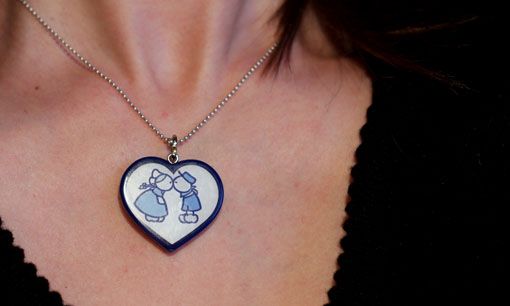 You can sew them onto stuff or turn them into keyrings, but I got one with a little hook
and hung it on my neck.
If you like to buy some yourself; They're all just around 1 euro and you can order them online
from Creadream (kralen.com).
Click here to go to my 'Happy Dutch' bead page.