After blogging about my latest 3D paper illustration I thought I'd show you some more
of my previous paper assignment; a big illustration for Unox soup.
At the left is the sketch that I sent in for the pitch from the ad agency (and that got me
the job! :-) )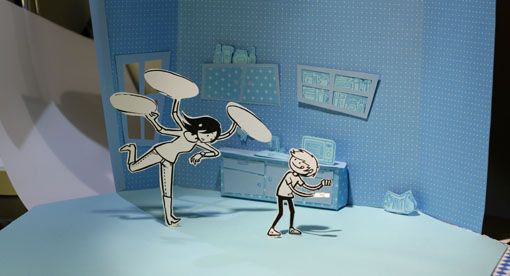 And here's a pic of one set that I made for the final illustration. (the figures are actually
holding plates that were photoshopped in later).
It's going to be used on a huge card that will be distributed door to door so if you live in
Holland you might find it on your doormat soon!