No, I'm not dead, just taking a well needed rest! But now I finally got to scanning my traveldiary
from Budapest.
I went there last month as chairlady of the BNS (Dutch Comic Association) with Albo Helm, on invitation
of the Fonds BKV, Gert Jan Pos, together with a bunch of other Dutch comicartists; Lamelos, Marcel Ruyters
and Typex, who all had an exhibition of their work in Budapest.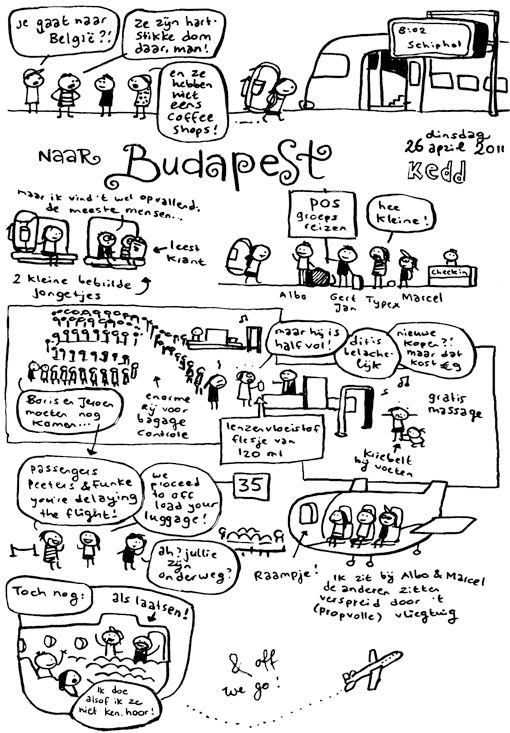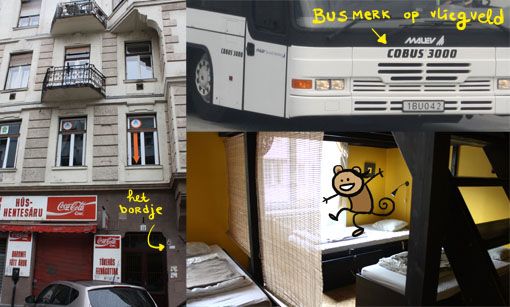 To be continued...