Even though my work has been published numerous times in magazines and newspapers,
it's still a nice sensation to walk into a supermarket and spot my illustrations there... on the
top of mayonaise!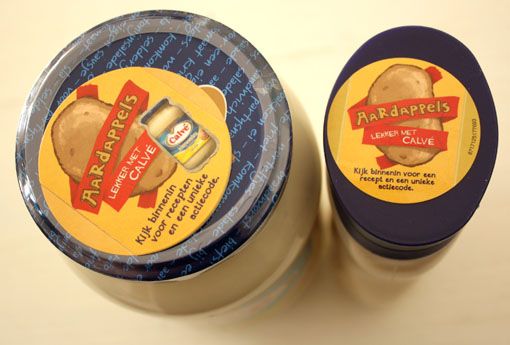 These little foldable papers contain simple recipes with Calvé mayonaise, illustrated by me.
(The potato in the red ribbon is my design as well)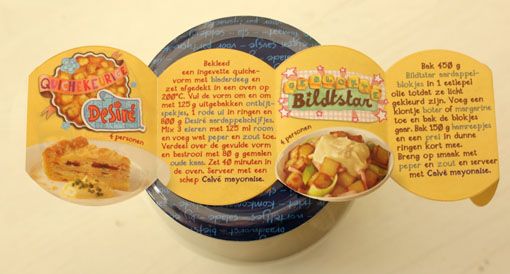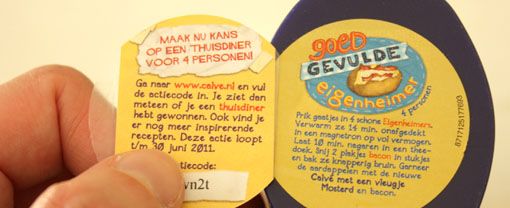 I'm really excited about these. It was a great assignment and I'm so happy to see them in print!
The ad agency asked for a loose handycrafted style so I worked with scanned paper, patterns and
used different paint brushes in Photoshop. Here's a closer look at my designs: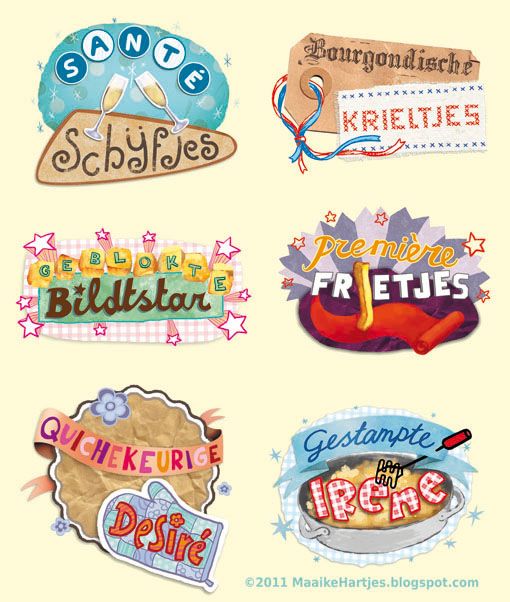 My illustrations are now also used in
editorials ads
(check your magazines!) and on posters.
My sister spotted the poster below at an outdoor event.
And keep an eye out for this design; It's the debut of my boyfriend as a hand model! ;-)