So while I'm typing this, I'm sitting behind my laptop in Hong Kong, and I need to pack
because tomorrow we're already leaving for Japan!
Anyway, here are some recent pages of my traveldiary! Sorry, it's all in Dutch and I hope
it's readable enough, since I don't carry a scanner with me (these are photos).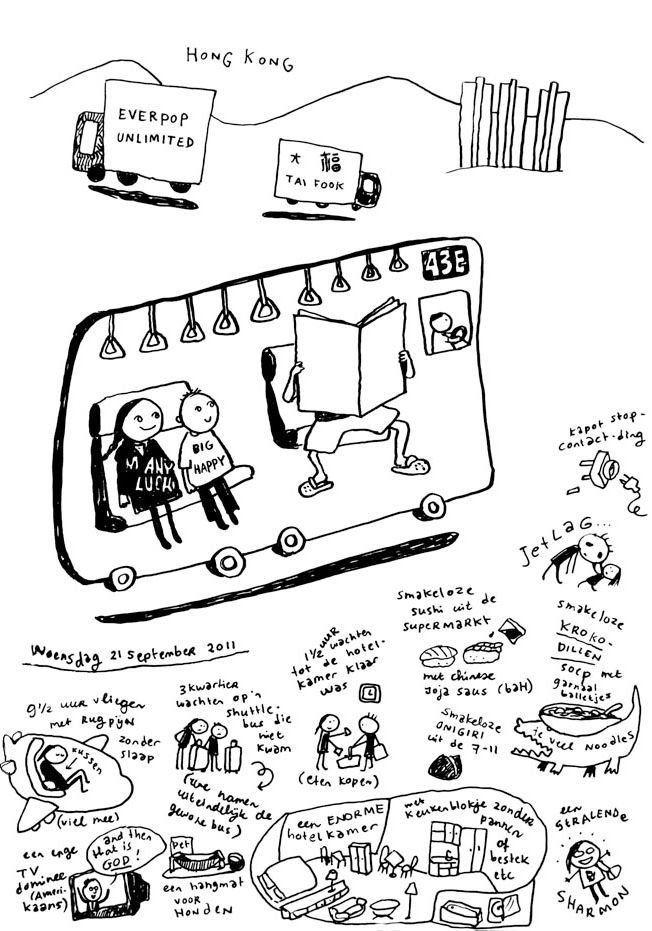 Hong Kong started a bit disappointing, but our hotelroom comforted us!
Here we are at the 21th floor, that is actually the 18th floor, since there are no floors 4,13 and 14.
(4 is an unlucky number for Chinese, since it sounds like the word for death, and 13 is missing
because of Western superstition)

Great green view for Hong Kong! Tsin Shui Wai is far away from the centre of town, so it's
pretty quiet here. Hong Kong didn't stress me out like it usually does.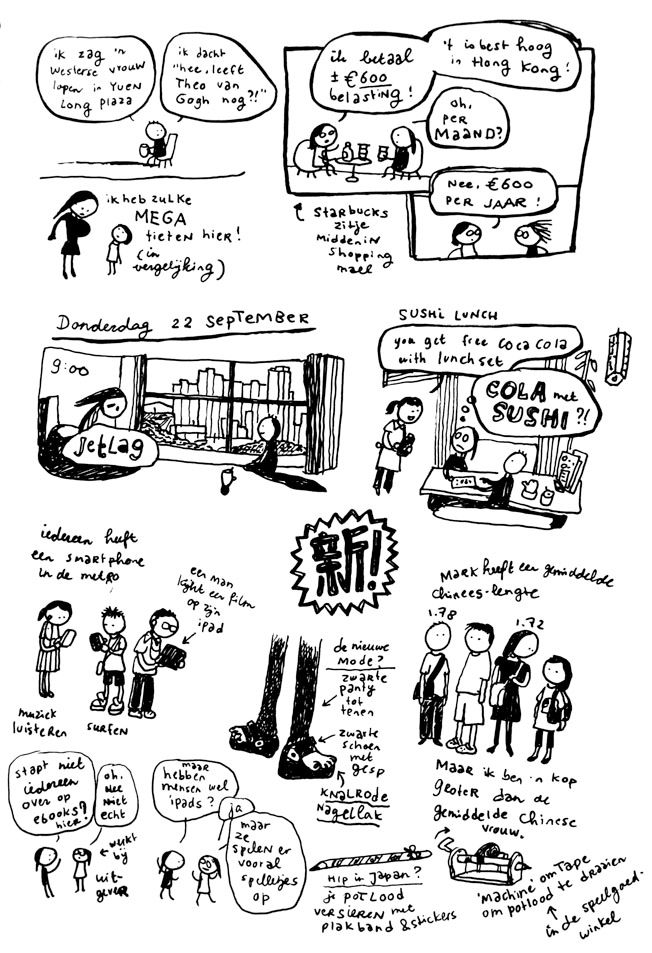 I love Jim Houser's art! There isn't much at his
website
, so just check
google for examples of his work
.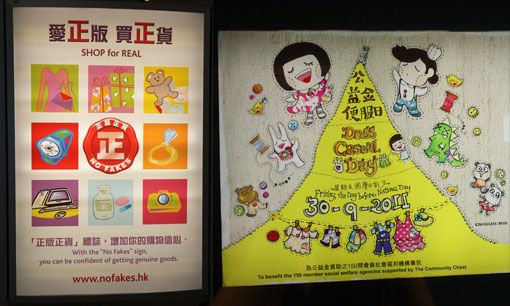 Left: The 90's called, they want their stock illustrations back.
Right: Thank god, also some more interesting work from Hong Kong illustrator
Chocolate Rain
.
(I'm just wondering what 'dress casual' day is like, since the Chinese here dress
incredibly casual already.
*('Potsticker' is actually a kind of dumpling).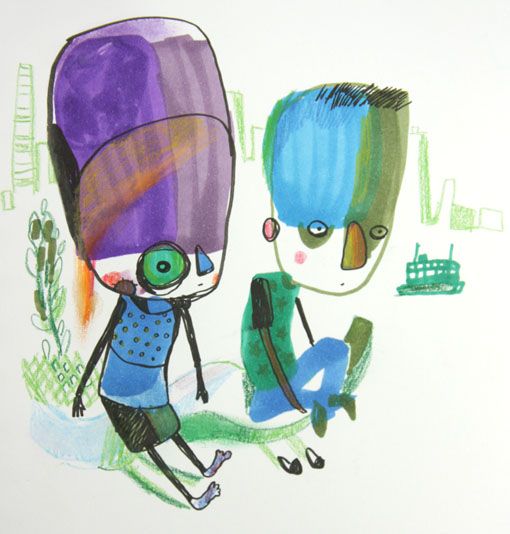 Waiting for our Chinese friends with sore feet.
To be continued...