Don't worry, I'm still alive and I didn't stop drawing either!
I have traveled through Japan and worked hard on my new Japan book. But didn't have much time for
drawing, and all the drawing I did do went straight into the book so I can't show you any of it yet.
But now I'm in Korea and I have much more time to draw my adventures, so here they are!
Let's kick off with our arrival, which was quite a culture shock after perfectly-organized Japan: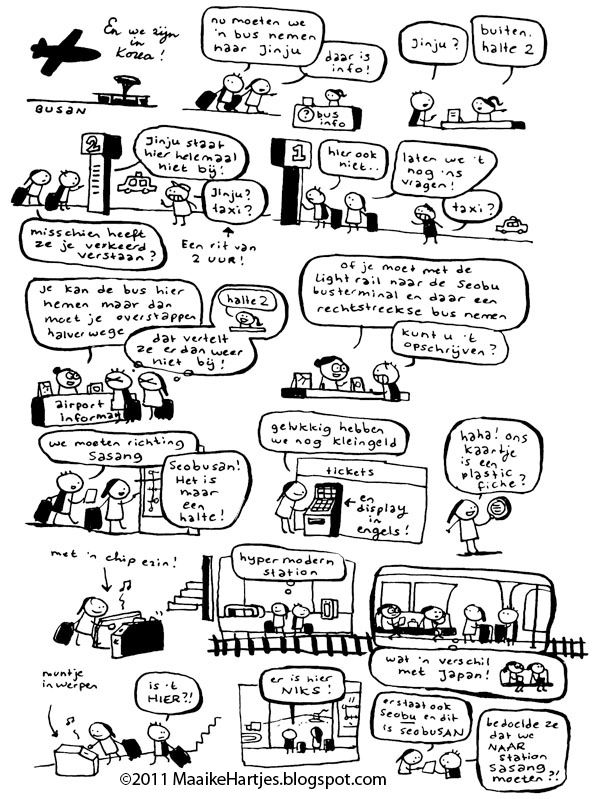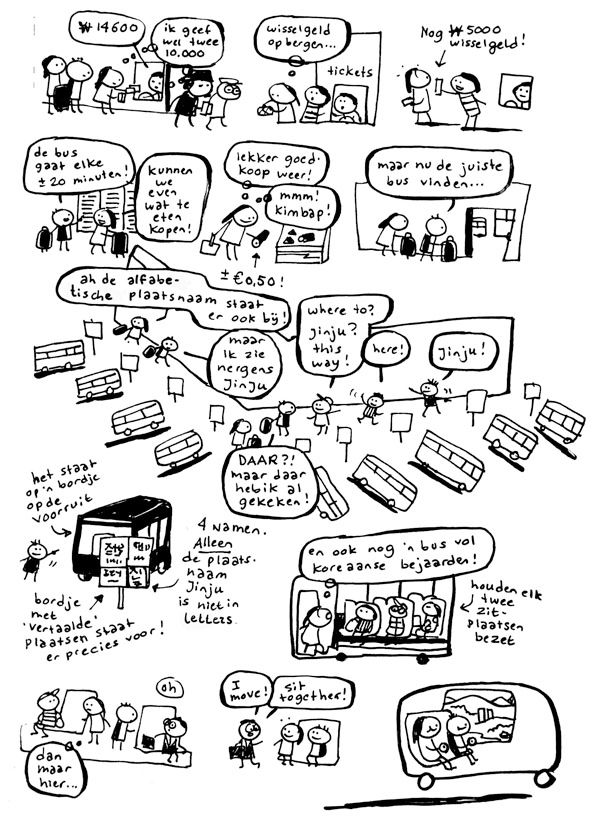 To be continued...