While I was far away in Asia I was on the Dutch TV again!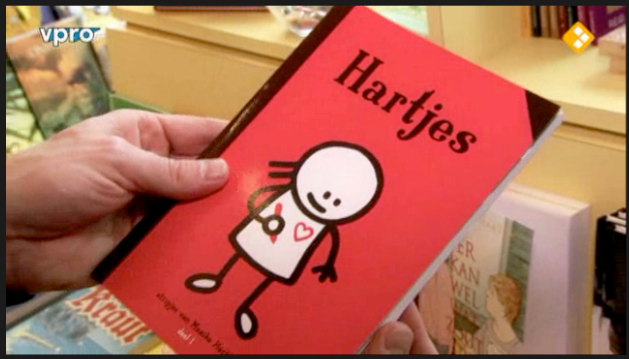 I was interviewed for Beeldverhaal, a new TV series about comics, set up by comicartist Jean Marc van Tol.
The very first episode was about autobiographical comics so I showed up with my good friend Flo;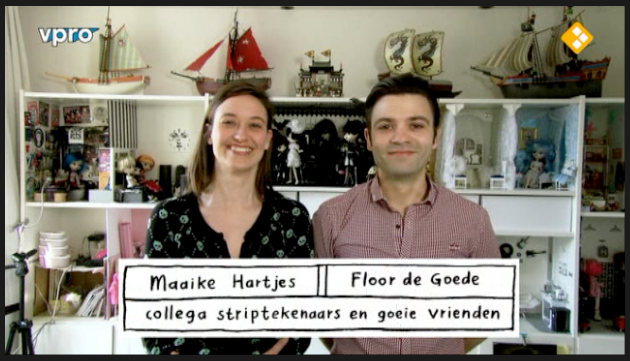 Yeah, that's my closet filled with toys in the back. don't get distracted.
If you're in Holland you can still watch the episode at Uitzending Gemist here (click).

It also features Jan Kruis (Jan, Jan en de kinderen), Gerrit de Jager (Familie Doorzon, Zusje), Michiel van de Pol
(Medicijnman, Cartoondiarree), Barbara Stok (Barbaraal) and my boyfriend Mark Hendriks (Tomoyo).
New episode are still being broadcasted and so far I love the series! It's fun but also serious and very interesting.
So go watch next
Saturday evening: 23:05 on Ned2
!
Here you can view all other episodes.