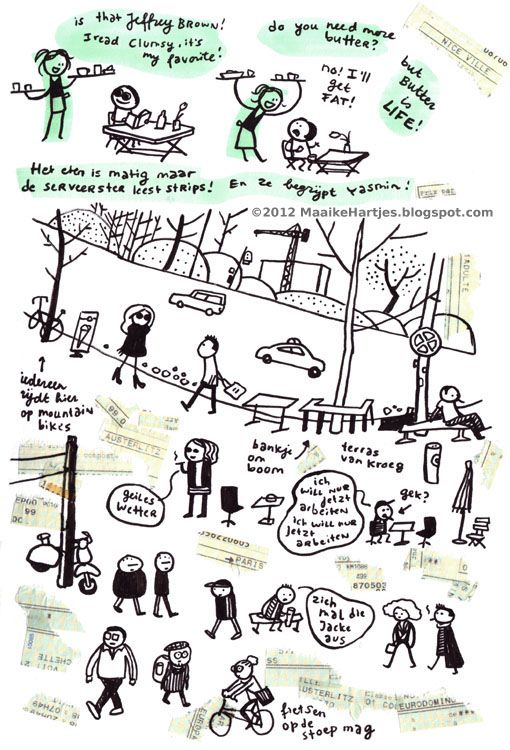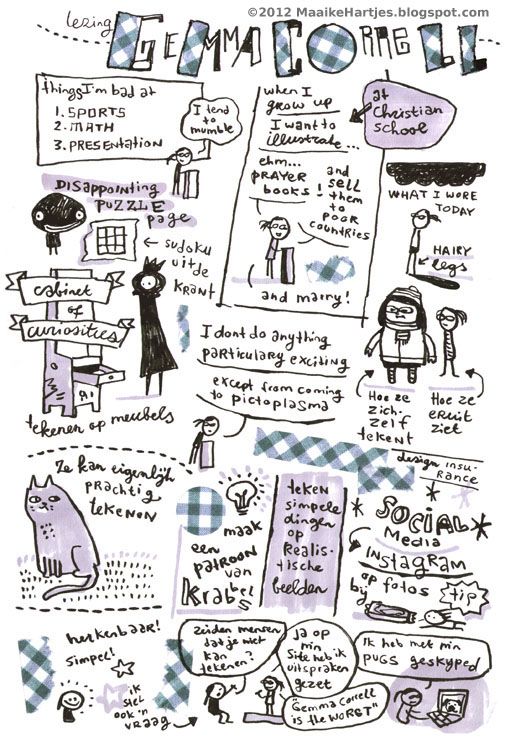 Yes,
she did put the insults on her site!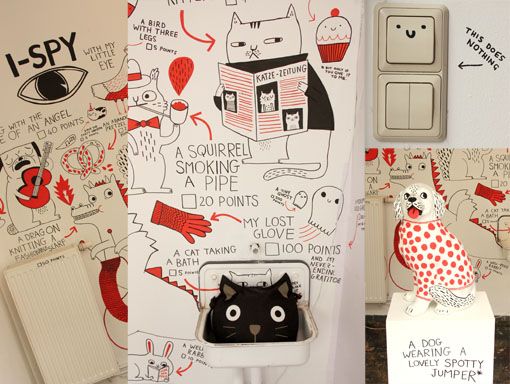 Gemma Correll's
tiny but funny exhibtion (with my cat bag).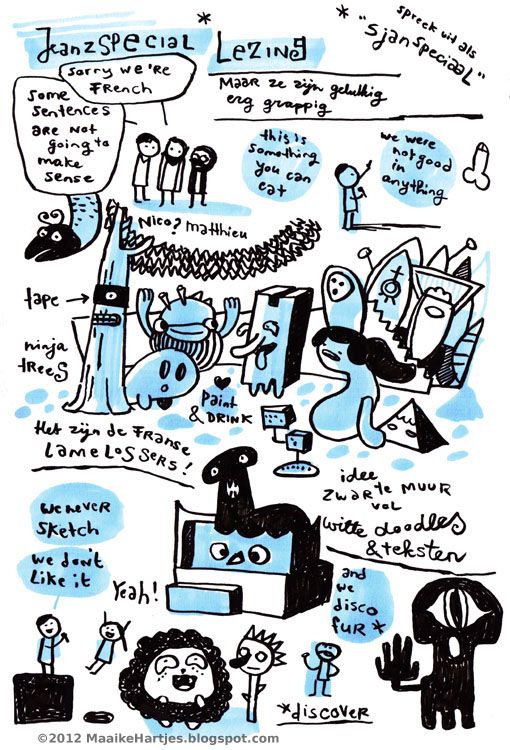 Ahwwwww sorry! I misspelled Jeanspezial's name. Yes, it's JEANSPEZIAL!
And
here's their tumblr
with lots of pics of the collective at work.
I drew too many pages that day so tomorrow I'll update the next ones!
To be continued!