Yesterday I went to the Funky Midsummer Market, a fair filled
with stands with handmade things. It was a lot like Etsy in real life.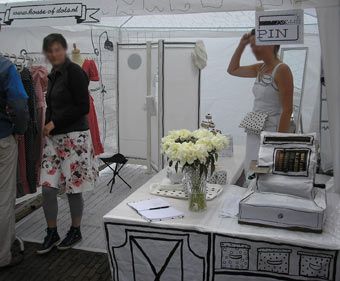 I didn't buy anything here but I loved this stand from
House of Dots.
They sell custom made retro dresses, their site is really cute as well.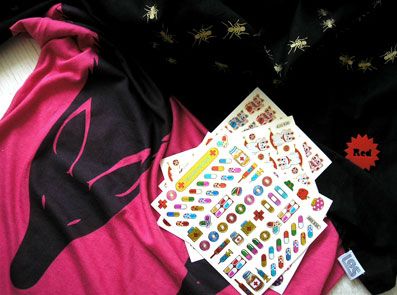 This is what I did buy at the fair; A pink shirt made from organic cotton,
from
Supershirt
, a scarf with ants, a red pin and some stickers.
My sister had her own stand at the fair, she imports cute stuff from Thailand
(I got the stickers from her). Check out her Etsy shop;
Accessorize Paradise.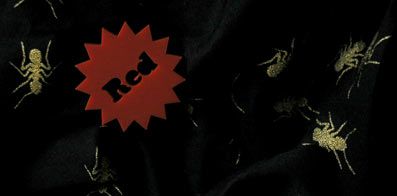 The 'Red' pin is laser cut plastic, made by Hartog&Henneman, I love
their simple way of design and their
shopping bag pendants
are really tempting me. The designers were selling their accessories
themselves and explained how the necklace was a comment on our
shopping habbits, how we buy something to feel happy.
The golden ant scarf comes from
Los design
I really like their smart
and funny clothes designs.