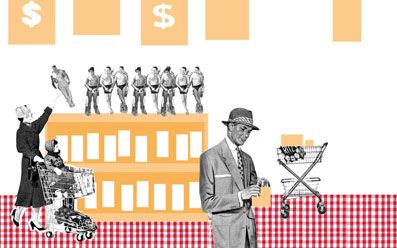 I still regret that I couldn't use those 50's photo's in my last illustration assignment.
I was quite happy with the 'sketch' that I made for the spread (double page) of the article.
Now here's a detail of the finished illustration with my own drawings instead
of photo's, and a complete new look.
(I can't show you the final piece since the magazine isn't out yet.)