I love dolls and I'm not ashamed of it! :-)
Maybe more about my hobby later, but for now I just wanted to show
the latest addition to my collection; a very special doll named Sleepy.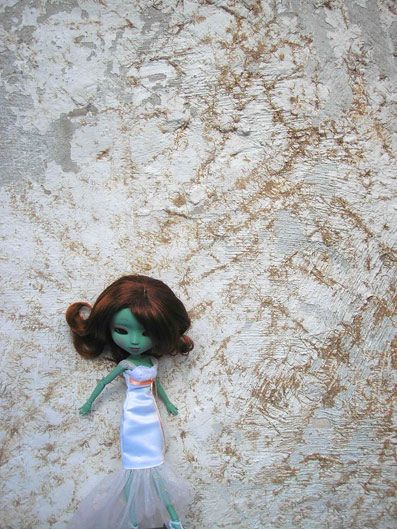 Sleepy is a customized Pullip doll (she's supposed to look a bit like an alien).
Pullips are designed in Korea and produced in Japan. They come with oversized
heads, very poseable bodies and eyes that can close, and move from side to side.
Don't confuse them with
Blythes
, Pullips are way cuter! :-P
If you want to see more and bigger Sleepy pics, you can click (twice) the link below:
*More under the cut*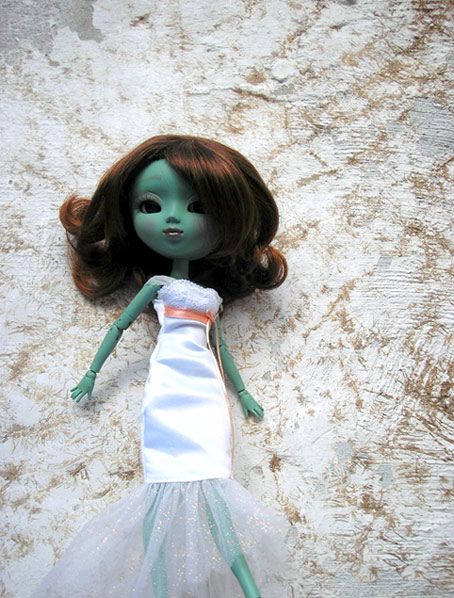 Sleepy has a special background as well. Years ago she was customized by a dutch
customizer named solarsenshi. She sold her to a collector in Canada. I saw her pics
of Sleepy online and always loved that special doll.
Some time ago her owner decided to put Sleepy up for sale again, and solarsenshi,
who I now know personally bought her back. When she offered to sell her to me,
I couldn't refuse!
My boyfriend thinks that Sleepy is creepy :-P but I love her!