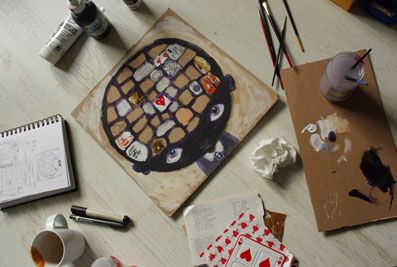 I have to make a big painting for an exhibition in Belgium, but because I don't
paint that often, I decided to make a 'sketch' on a piece of cardboard.
It's a mix of acrylics, markers and pieces of paper.
(and yeah, I paint while I'm sitting on the floor. I'm soooo professional!)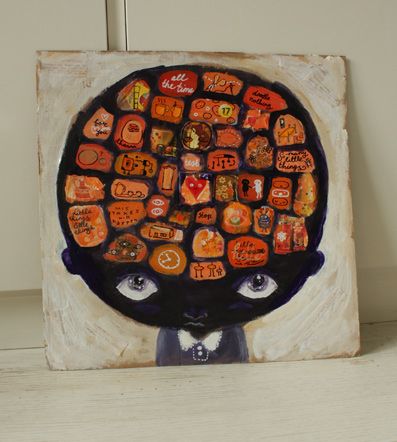 I'm happy with the result, but still nervous to start with the big canvas.