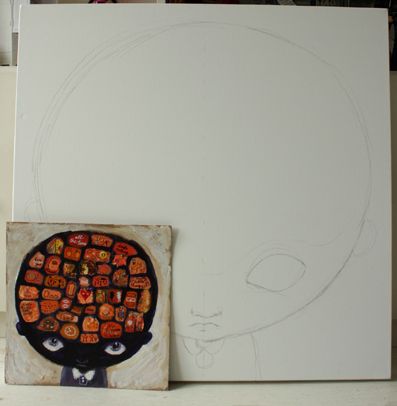 Little Braingirl and her big sister-to-be.
And guess what this is....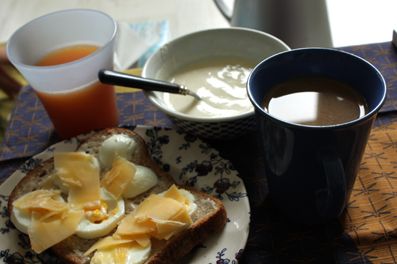 It's a Japanese breakfast!
A Japanese friend is now staying with us and this is what she had for breakfast:
A cheese-cheesecream-egg sandwich, vanille pudding, cafe latte and juice.
Oh well, when I'm in Japan I have sushi with coffee as breakfast.