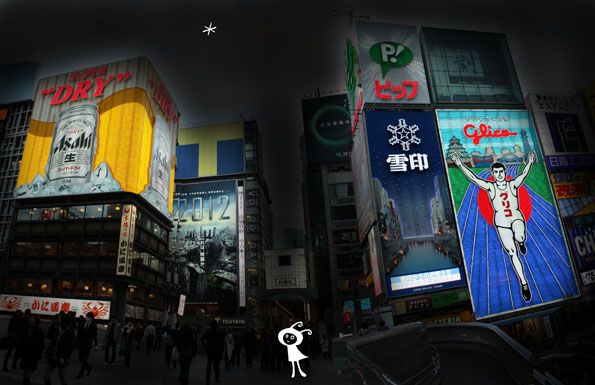 One of the things I like about Japan, is how it often makes me feel like I've stepped in a surreal dreamworld.
These billboards and neon signs along the river are just too large and come too close to be real.
This was in a museum I visited today. I was afraid to go in....