I don't remember when I first saw a picture of the 'Tower of the Sun' from
Taro Okamoto
, but I do remember being instantly intrigued by its strange
shape and grumpy face.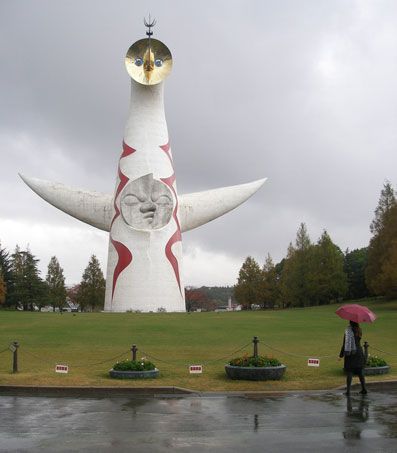 And today I saw the real thing, it's 70 meters in height.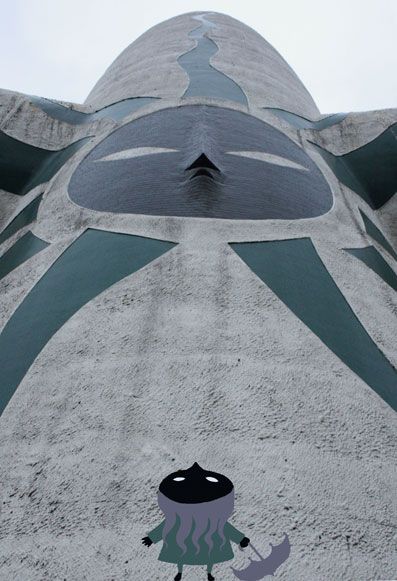 I was very impressed.
Artist Taro Okamoto made this statue for the World Fair in 1970, and it represents
the past (black face at the back in my 2nd pic), present ('grumpy' face in the middle)
and the future (golden face on top).