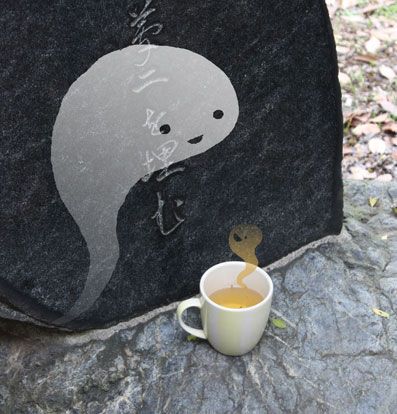 When I die I want someone to put cups of tea on my grave.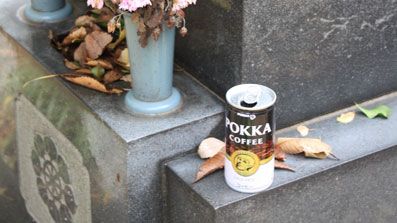 But in the morning, I'd like some coffee.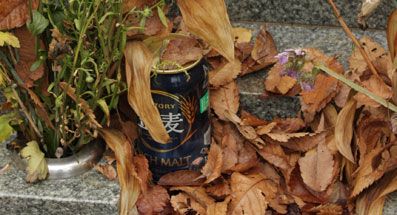 And in the evening, bring me a beer!
This was on Zoshigaya Cemetery (Minami Ikebukuro, Tokyo)
The cans are usually opened (because the ghosts might have trouble opening
it themselves) but are left full.