A Belgian site asked me to make 4 weekly 'image columns'.
I tried out a new style and painted in Photoshop.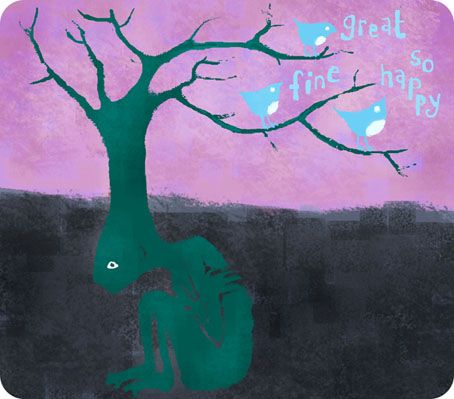 This column is about how many people present a perfect happy image of themselves
through online media like Facebook or Twitter (those are Twitter birds on the branches)
while their reality might be very different.
The columns are published here.