I haven't posted in a while because I've been very busy with a few Japanese
friends who visited us.
Thanks to our fascination for Japan our house has already become a mix of
Japan and Holland and this theme continued during their visits.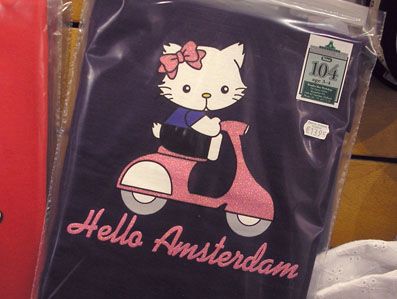 A fake Hello Kitty shirt that I saw in a souvenir shop.
This is how I served Dutch snacks (pickles, rolmops and cheese).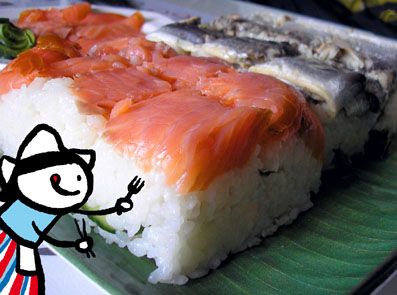 'Pressed sushi' (common in the Kansai area) made by one of our friends.
She used a
rolmops
for it! (sour haring, very Dutch).
To my surprise it tasted very normal, like it was a sushi classic!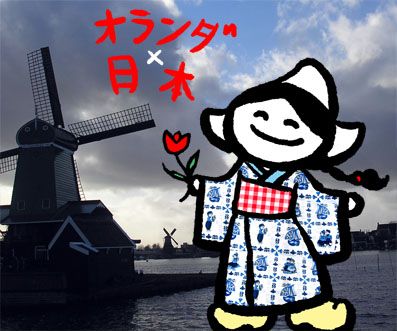 I googled kimono+Holland but nothing came up. Come on people, I can't
be the first one who thinks of mixing Japan and Holland like this?!