I'm currently working on my page for a bookproject called 'Mooi is dat!'. It's going to be a
collection of highlights of Dutch/Belgian literature, each boiled down to a 1 page comic.
My book is not a book but a poem; 'Boem Paukeslag!' from Paul van Ostaijen.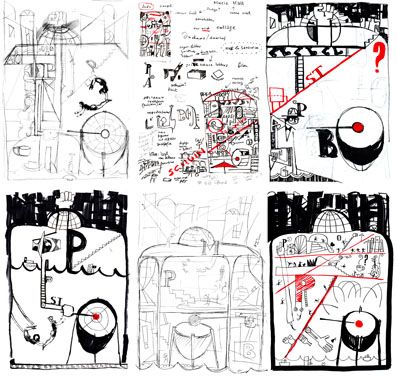 First I studied Dada art and made a zillion sketches but I wasn't happy with the style. With
an experimental poem like this I wanted something that looked more special.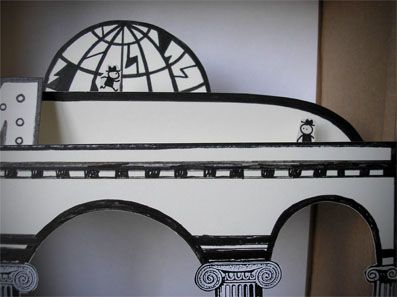 So then I decided to not DRAW it but to BUILD it from paper in 3D! Here's a preview.
It's taking way too much time but it's really fun to make. I love it that I get paid for
playing with paper!