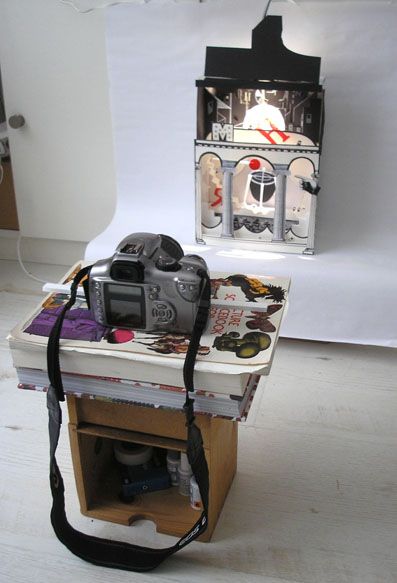 Here's a look at my extremely professional photostudio.
You can spot the borrowed DSLR, the state of the art camerastand
and the brand new light (100% IKEA).
This is also all I can show you now from my final page for the
'Mooi is dat!' book project. The book will be presented at the
Comic/Art fair in Utrecht on the 6th of November, and there will
also be an exhibition with sketches, and maybe I can show the
box itself then. I'll let you know!