Last weekend I was at Lowlands, at the Zoolands stand!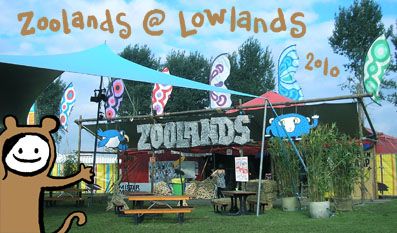 The stand was set up by the wonderful
Mr.Motley
crew (an art magazine)
in collaboration with comicartist group Lamelos and their comicartist friends.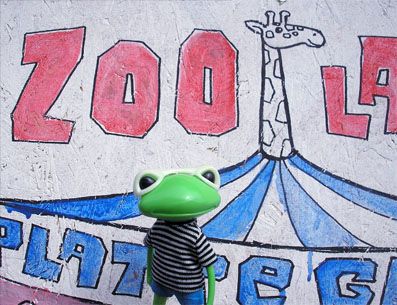 This year's theme was 'zoo'. My Wonderfrog stands in front of a sign
that I made.
We made special colouring pictures that festival visitors could colour.
As you can see some took this very seriously!
I made the picture at the left, and people could draw their own animal
in it and fill in the balloons.
*Click here for a few results*
And yes.... they DID put me in a monkey suit!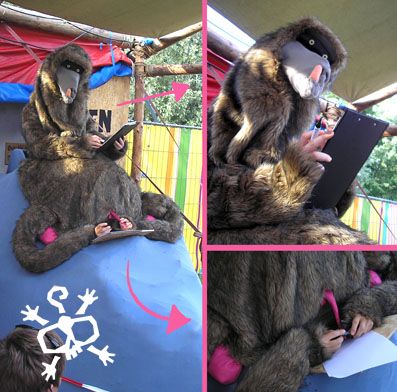 This is the 'drawing monkey', made by Jeroen Funke from Lamelos.
The monkey took drawing requests from the audience and drew with ALL his legs!
I also got the honour of being his lower legs.
And yeah, that pink thing there below is what you think it is. ;-)
*More pics coming*