Harry Mulisch, probably the most famous writer of Holland, died last Saturday, aged 83.
For his 80th birthday I was asked to illustrate a large article in a Dutch newspaper (NRC.next)
and I even got to design the front cover!
Unfortunately at the last minute they decided to replace my illustration with a photo from
some big news event, so these designs were never published. But here they are again: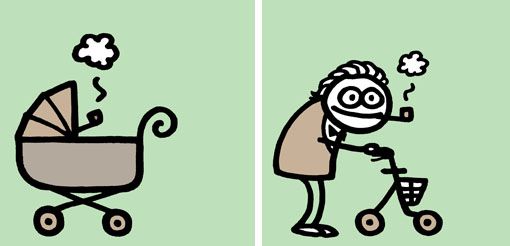 (Harry Mulisch was mostly known for smoking a pipe.)
I also made ±40 small illustrations to illustrate the article and those were published with
the article. Here are a few of them;
Oh, and I suddenly realised that we both publish our books at the same publisher.