I'm busy designing the cd cover of Jazz musician
Iman Spaargaren.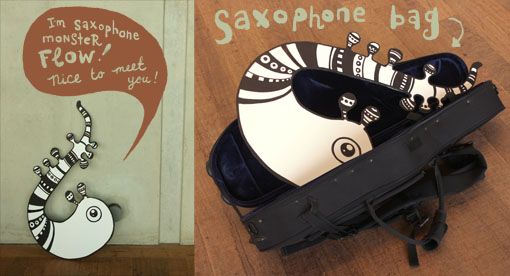 For the cd I designed this little saxophone monster (Flow will also be the title of the cd)
and I made a sax-sized one from foamboard.
Today we had to shoot the photo for the cover, with Iman holding the monster like it was
a real sax. Photographer Ron Beenen turned it into a very professional shoot!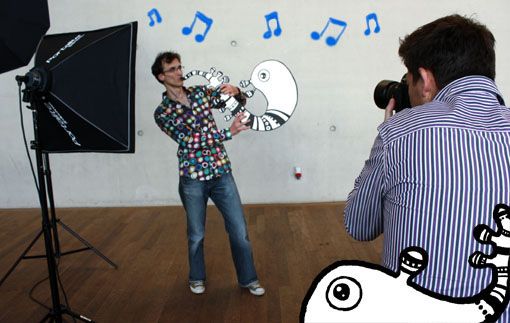 Looks almost real!