So today I drew cartoons at TEDxAmsterdamWomen.
I made 22 cartoons during the whole day, because all the talks were so interesting! :-)
I hope these cartoons give an impression of all the different presentations. You can learn more
about all the talks, TEDxWomen and the speakers at their site:
www.tedxwomenamsterdam.nl/
I drew on big sized paper and then took photos, so sorry for the mediocre quality of the pics.
Oh, and here's a TED blogpost about the asphalt talk that I illustrated for Niki Kringos (who
did a wonderful job on the presentation itself.)
Oh, and yeah, these drawings are all copyright protected.
Contact me
if you're interested in my work. Thanks!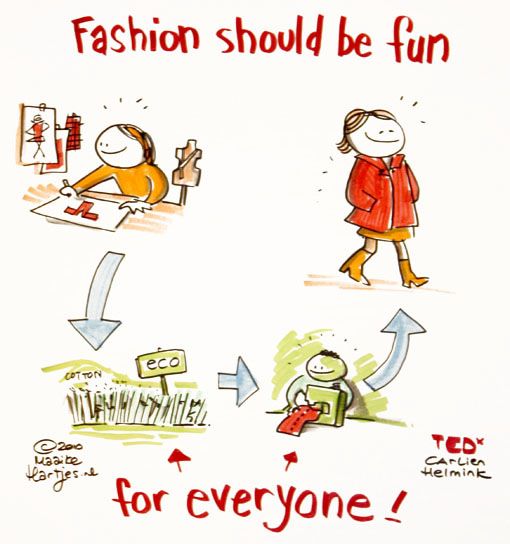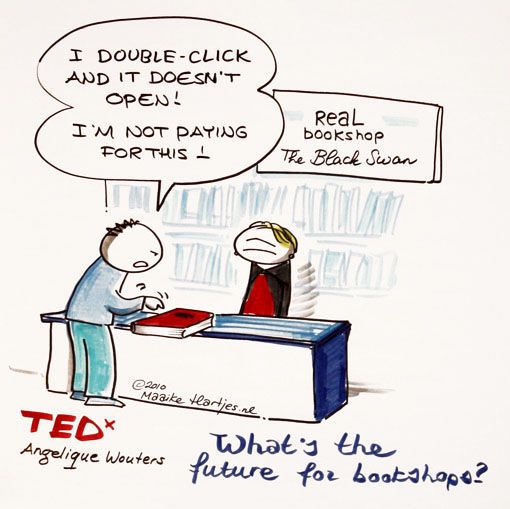 http://i23.photobucket.com/albums/b397/maaifoto/mylittlehearts/07harrietverweij.jpg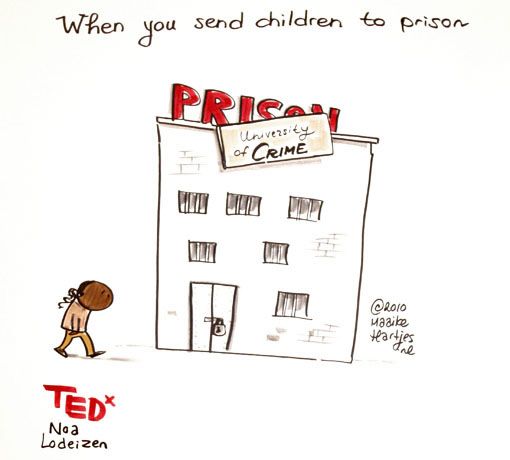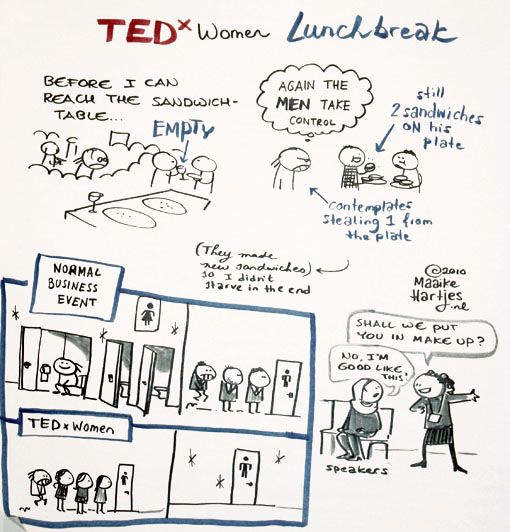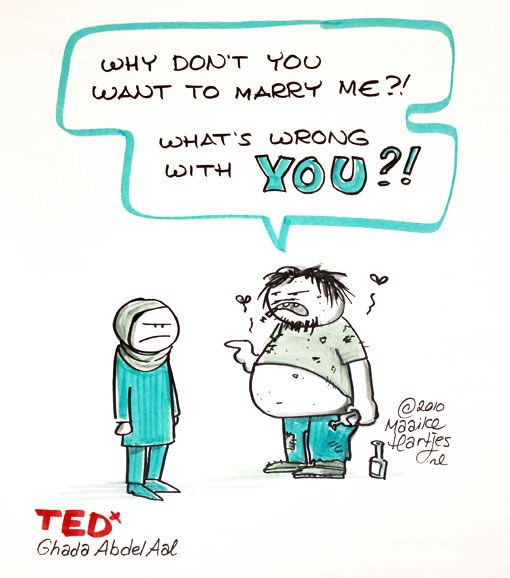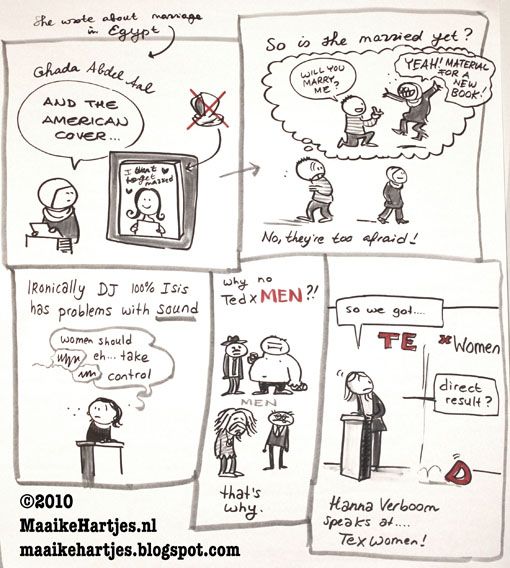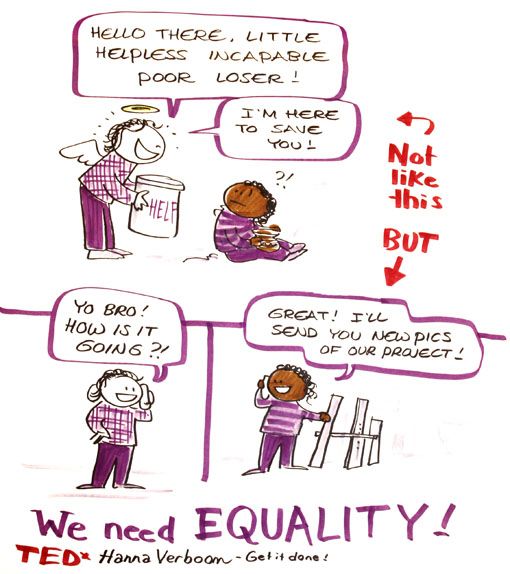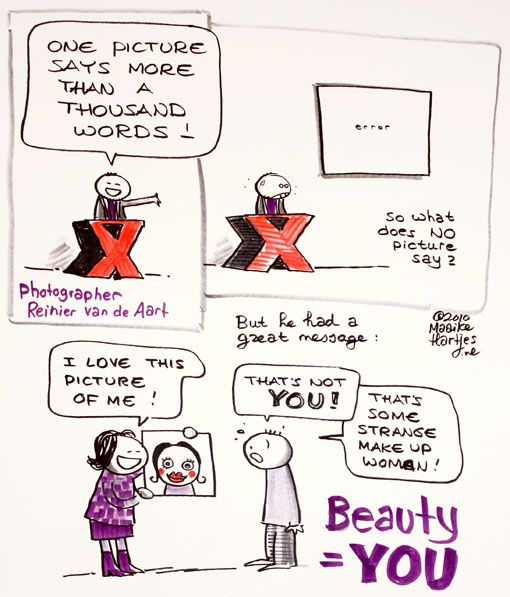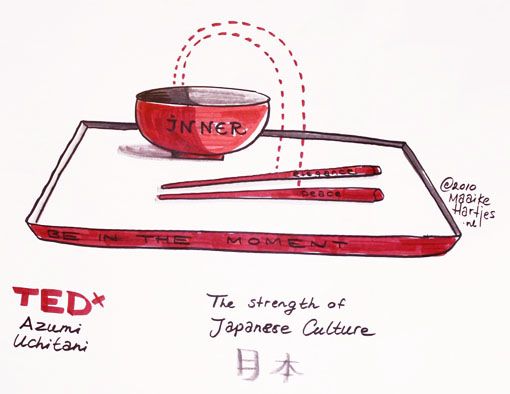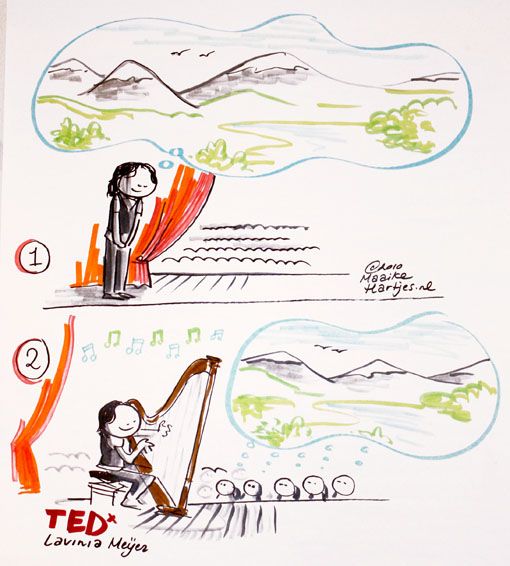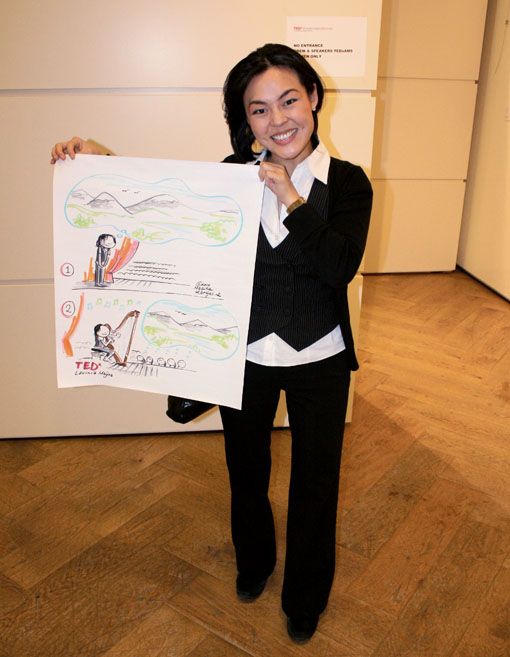 The real Lavinia Meijer (a harp player) with her cartoon, that she took home.