A lot of Flow arrived in my mailbox today!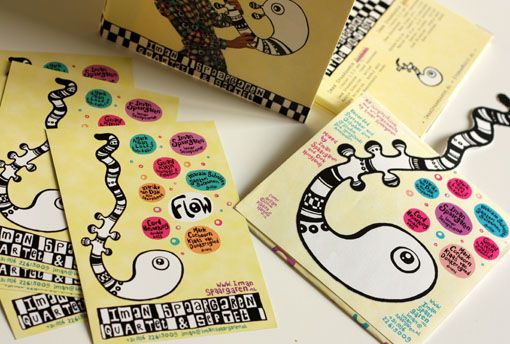 CD and promo CD, promo flyers at the left.
The promo CD cover with its tail, handmade from one sheet of printer paper.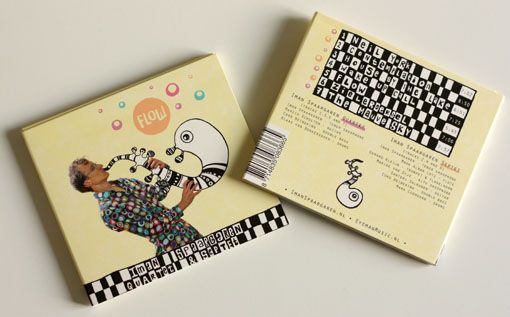 Front and cover of the actual CD!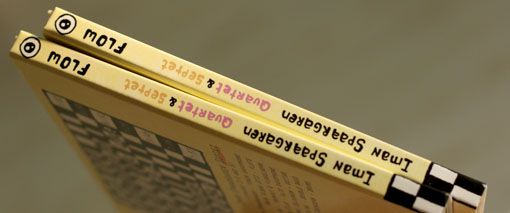 The back.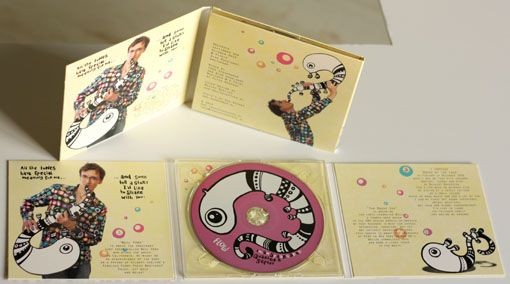 Inside.
Underneath the cd.
Yeah! I'm very happy with the results! It was fun to design this CD but I'm not sure if I will again.
I think I'm more an illustrator than a designer.
This CD is called 'Flow' from Jazz musician Iman Spaargaren Quartet en Septet.
It will be released later this month.
The photo's of Iman were made by Ron Beenen, and Ruben Steeman helped me with some technical stuff.