Today is a special day in Holland; As a protest to the Government plans to spend less
money on Culture and Arts, Dutch comic artists came up with a fun plan; Today they'll
draw only stick figures in their comics! You'll probably see the result in a lot of newspapers,
magazines and online.
Personally ehm... I've been drawing stick figures my whole life ;-) so I decided to make
a comic about my thoughts about the cuts on Art and Culture. Sorry, it's in Dutch.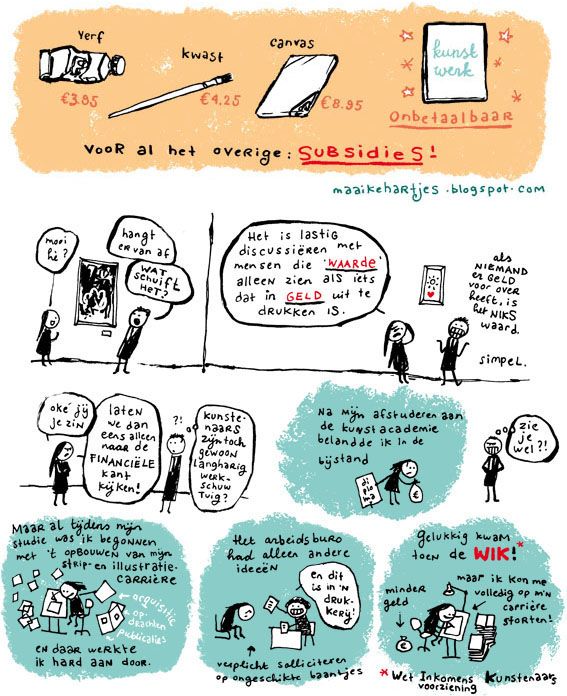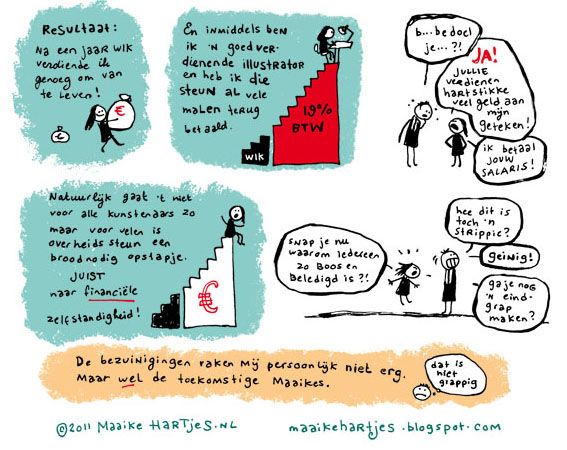 And I know my story is just a small part of the whole issue, but a lot of people already addressed
it from other sides, so I wanted to focus on this. Artists are treated by this government as lazy
scum and art as an unnecessary luxury, and that might hurt even more than the loss of money.
It pains me how small-minded our government is nowadays...
-------------------------------
Updated news:
-
Article in NRC.next with a clip from the national NOS news
-
Article in newspaper het Parool.
-
Peter de Wit (S1ngle) talks about the protest on Radio 1.
Here are some other comics from comic artists who participated in the protest:
Barbara Stok
Do You Know Flo?
Fokke&Sukke
John&John
Peter van Straaten
Roel Venderbosch
Sandra de Haan
Ype&Willem
Zoociety
Know any others? Leave a comment and I'll add it! :-)